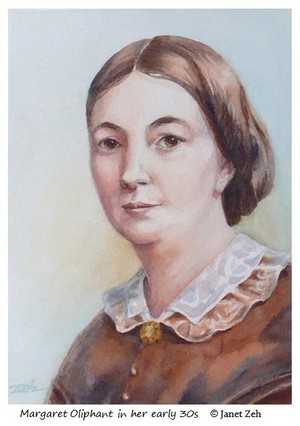 MARGARET OLIPHANT
1828-1897



This brilliant Victorian novelist is popular once more!



She had "the Oliphant eyes...brown, glowing, and liquid,
full of laughter and light...."


-THE HEIRS OF KELLIE
About Margaret Oliphant

During the Victorian era Margaret Oliphant's novels were tremendously popular, many of them best sellers. She was critically acclaimed and compared to Jane Austen, George Eliot, and Anthony Trollope. In recent years Mrs Oliphant has been rediscovered and is once more acknowledged as one of the great Victorian writers.


About this site

This site provides a separate webpage for each fiction work written by Margaret Oliphant, with a link to the work itself.

Many novels and stories are available online for the first time, including four newly discovered stories collected in Short Fiction above. To find a story or novel by name, select All Fiction above.


Site creator / administrator: Joan Richardson Email: jxoliphant@gmail.com &copy 2014 All rights reserved